Schleich 2023 Photo Contest Winners
Schleich 2023 Photo Contest Winners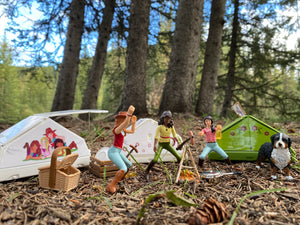 Schleich 2023 Photo Contest Winners
The winners of this year's Schleich Photo Contest are (drum roll):
Winners

Prize

 

Girl's Camping Trip by Allie L.

Castle Toys Exclusive -
Horse Club: Secret Training at the Caravan

Fairy Fun by Juliana T. W.

Farm World: Veterinarian
Practice with Pets

The Petal Stables Costume Party by Violet M. 

Farm World: Vet Visit to the Farm

 The Dinosaur King: The Circle of Life by Johnny & Mary K.

Dinosaur Air Attack

 

The Winner of Grounds by Juniper P.

 

Wild Life: Quad Bike with
Trailer and Ranger
Here are the other amazing entries:
Please note: all prizes are available for in-store pickup or the winners can pay $10 to have it shipped to them. All prizes must be acquired before Sept. 31, 2023. In addition, prizes cannot be exchanged or substituted.
#ILikeSchleich #SchleichUSA